Biography of the Author
---
Haley Hatch Freeman was raised in a small Utah town on a cattle ranch. She led a generally happy childhood until life took a dramatic turn in her early teenage years. Her struggle with anorexia started and carried on for nearly a year. There were no pictures taken of Haley at her lowest weight, these photos were taken after she had gained nearly 35 pounds.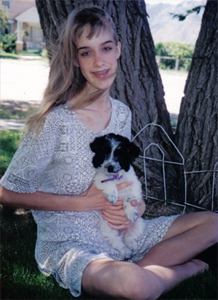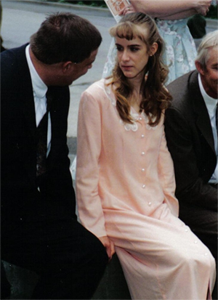 ---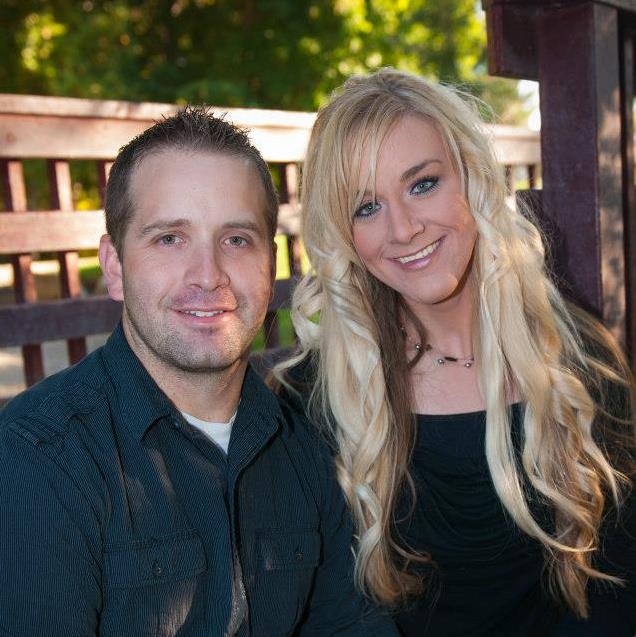 She has always had a passion for the written word but it was surviving this extraordinary event which led her down the author path. She knew as a teenager she needed to share her story by writing a book one day.
Haley Hatch Freeman is the author of A Future for Tomorrow which tells her remarkable true story of enduring and overcoming anorexia.
She has been interviewed on radio shows both in the US and Canada. She's been on TV including an appearance on the Good Things Utah show. Her story has been featured in newspapers, national publications, and her book is available worldwide. Entire retreat programs have been developed because of Haley's book and she mentors women all over the world.
Haley not only studied Eating Behaviors in college, but since she defeated anorexia she provides unique insight on both professional and personal levels. She has been professional trained in public speaking and is a member of the Mountain West National Speaking Association.
Haley founded the company Haley's Heart to Heart in 2012. Haley's Heart to Heart is a resource of truth for women and children about eating disorders, media messages, and social pressures. Haley's Heart to Heart encourages others to creating a healthy relationship with food, develop self-acceptance, and internalizing their divine-worth by using means of public speaking, audio recordings, and books.
After seeing a great need of children in these areas Haley wrote her next book From Head to Tummy: The Simple Truth about Food, Media Messages, Self-worth, and True Beauty.
Haley delights in raising her three children with her eternal companion, best friend, and true soul mate: Brandon.
Reviews:
I was so amazed of how the impossible can be possible with the gospel and priesthood blessings. It made me appreciate the gospel and know that anything can be possible with His plan.
-- Erin, Washington DC
Haley Freeman has provided a uniquely personal and revealing account of how destructive eating disorders can be as well as how they can be overcome. Her story offers insight and hope to families impacted by this illness.
--Shawn C. Edgington, PH.D. Psychologist
Haley's story has brought me peace in remembering my mother's last days and she has helped me to understand myself in ways I couldn't before. I wish I could give a copy of this book to each of my young women, but at least I can use the principles I have learned to help them to love themselves and love their bodies and see themselves the way that Heavenly Father does.
--Karen Hoover, Writer
---